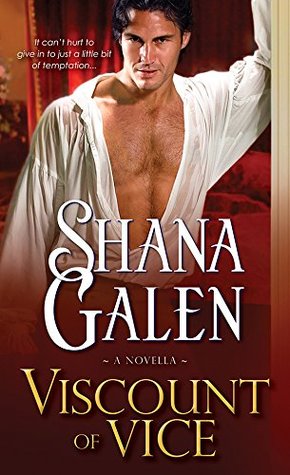 Synopsis: 
This sparkling novella introduces award-winning author Shana Galen's brand new series, Covent Garden Cubs. Galen mixes London's glittering ballrooms with the gritty underworld in her exciting new Regency romance series.
Whispers and secrets are no match for love…
Henry Flynn, the new Lord Chesham, still blames himself for the disappearance of his younger brother when they were children. That incident destroyed his family, and now he's on a path of self-destruction that no one can interrupt…
Lady Emma Talbot can't stand watching the man she secretly loves destroy himself little by little. She's determined to show him that no one holds him culpable, before it's too late. But Emma doesn't know what really happened to Flynn on that fateful day long ago, so what chance does she have of saving him from himself?
Review:
This is a novella. It is probably one of the best novella's I have read. Even though it was short. Shana Galen didn't miss anything. As a reader you don't mind that its not longer because the story itself works as it is. Yes, I can see how it could be made into a full-length novel, but it works as a novella. The characters were up to the usual Galen greatness. The pace was perfect for the piece. It's hard to say alot about it because it is a novella, but if you haven't read a Shana Galen novel, this is the perfect introduction to this author. It lets the reader see what a great author Shana Galen is without the full commitment of a novel.
5/5 stars
  ~ I received a free copy of this book in exchange for an honest review~